Jupiter Coyote
---
In the course of their 27-year history, Jupiter Coyote has played over five thousand shows, traveled everywhere and done just about everything a touring band can do. The innovative group has independently sold close to a million CDs, tens of thousands of downloads, and who knows how many bootlegs they cut loose to fans for free. JC is brand name, and a pioneering cornerstone in the jam band scene. They have been called the new twist in southern rock and they deliver it with a relaxed, worldly view. Their sound has been labeled "Mountain Rock" — a mixture of Southern Appalachian boogie, bluegrass-infused, funk-rock.
JC plays it the way they feel it — with little regard as to where they fall between the cracks of what is considered trendy and fashionable. A band prolific in its writing, skilled in its musicianship and congenial in its nature, they remain the prototype of the truly independent band. They handle all business in-house and own their own record label, which is distributed internationally through Red Eye Worldwide.
Coyote has shared the stage with The Allman Brothers Band, Dave Matthews, Widespread Panic, String Cheese, The Radiators and Kansas just to name a few. They have played large festivals from coast to coast, including: High Sierra Music Fest in California, Charlotte's Center City Fest, Atlanta's Mid-Town, Birmingham's City Stages, Asheville's Bele Chere and The Magnolia Fest in Live Oak, Fla.
The group traces its roots to Brevard, N.C., where childhood friends Matthew Mayes (guitar, guijo, vocals) and John Felty (vocals, guitars) decided in 1988 to pursue a career in music. The duo headed to Macon, Ga., where they joined forces with drummer Gene Bass and bassist Sanders Brightwell. Steve Trismen (vocals, fiddle) joined the fold in 1999. A native of Boulder, Colo., Trismen's playing melded neatly into the band's sound and gave Coyote a new on-stage dynamic. Noel Felty took over for Bass on drums in 2001. Most recently, long-time JC sidekick John Meyer was added on lead guitar. Meyer is also the person who came up with the name Jupiter Coyote back when the band was first starting in Macon, Ga. There is no band that really sounds like Jupiter Coyote. They have a guijo (banjo neck, Stratocaster body) an incredible fiddle player, and two fantastic slide guitar players. On top of that the band is currently touring with two drummers; Noel Felty and Gene Bass. Lot's of vocal harmony and clever songwriting set these guys apart from the rest of the banal, jam band pack.
Currently, the band just finished its 8th studio album entitled "Life Got In The Way." It was released Aug 4th, 2018 and cracked the i Tunes top 100 rock category first day out. Jupiter Coyote is currently touring.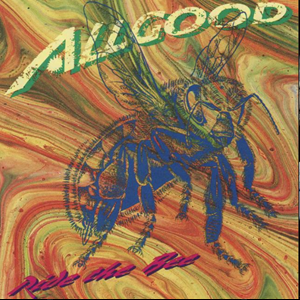 Allgood
---
Dalton natives Mike Sain and Clay Fuller return for their fourth consecutive appearance at the Friendship House Music Festival, this time with their classic 1990s blues-rock band, Allgood.
Allgood emerged from Athens, Georgia featuring a blazing twin-guitar attack, an amazingly tight rhythm section, and a dynamic frontman, Corky Jones. Touring to the tune of about 200 shows a year, Allgood was on the entire 1993 H.O.R.D.E. tour in support of their A&M Records release, Uncommon Goal, playing iconic venues such as Red Rocks, Mud Island, and Jones Beach. At the epicenter of what is now considered the "second wave" of jam bands, Allgood played many shows with Phish, Blues Traveler, Widespread Panic, the Dave Matthews Band, Gov't Mule, Derek Trucks, and the Freddy Jones Band.
During this run across more than 40 states, Allgood also shared the stage with The Allman Brothers Band (multiple times), Neil Young, Fleetwood Mac, members of R.E.M., REO Speedwagon, Bad Company, The Band, The Neville Brothers, Eddie Money, Melissa Etheridge, Joan Osborne, Hootie and the Blowfish, Big Head Todd & The Monsters, Collective Soul, Mother's Finest, Molly Hatchet, Guess Who, Atlanta Rhythm Section, Drivin' N Cryin' and Follow For Now. They also recorded with Boyd Tinsley (Dave Mathews Band), Chuck Leavell (Allman Brothers, Eric Clapton, Rolling Stones) and Reese Wynans (Stevie Ray Vaughan).
Allgood will perform songs from their acclaimed 1991 independent release "Ride The Bee," along with selections from Uncommon Goal and 1994's "Kickin' & Screamin'" which were both on A&M Records. Fans can expect to hear both "Train Song" and Allgood's signature jam-tune "Trilogy" which Fuller wrote in Dalton on his brother Scott's Dobro. Since 2010, Allgood has typically played only one or two times a year, so an appearance by Allgood is a special event not to be missed.
The Band of Heathens
---
Sometimes it's the "happy accidents," rather than elaborately laid plans, that lead to something lasting, and that's precisely the case with award-winning Austin rock and roll stalwarts, The Band of Heathens.
"It's really funny how the loose, tequila-fueled weekly side-project that started almost 14 years ago has evolved into what the band is today," singer and songwriter Gordy Quist says with a laugh as he recalls the band's road to success.
But planned or not, the band has enjoyed sustained success for more than a decade, racking up 10 albums and more than twelve hundred performances in thirteen countries. Quist and Ed Jurdi, the band's other principal singer and songwriter, are the only founding members still in the group that first came together in 2005. The core lineup of Jurdi and Quist on guitars and lead vocals, were joined by Trevor Nealon on keys in 2009 and Richard Millsap on drums in 2012. Bassist Jesse Wilson came on board in 2017.
Despite a few changes in personnel along the way, one thing has remained constant for the band. "The thing we always set out to do was to make timeless music, timeless records," Jurdi says. "Not what's fashionable or what's trendy, but what inspires us."
"As the band was getting together and going, Gordy and I seemed to have similar focus in terms of what our ambitions were for making music and taking it beyond the confines of what we were doing, presenting it on a bigger level," Jurdi continues. It's not just writing and performing the songs, there are endless choices that go into establishing the right aesthetic and tone for the presentation of the entire band, both on stage and in our recordings."
The Band of Heathens' first two releases were live recordings and the funky, soulful, rootsy sounds on those live records would come to be the band's hallmark. "People say, 'What kind of music do you play,' and we say, 'Rock and roll,'" Quist says. "And it's always like, 'Oh, rock?' 'No, not rock, rock and roll, with the roll in it.' Because the roll implies a groove and a funkiness that modern rock just does not have. … We're a rock and roll band."
Between 2008 and 2016, The Band of Heathens released five studio albums, four of which went to either number one or number two on the Americana Radio Albums Chart, and earned a pair of Americana Music Awards nominations. Then in 2018, they released the acclaimed A Message from the People Revisited, a recreation of the legendary 1972 Ray Charles album, A Message from the People.
Also in 2018, Quist and a friend purchased The Finishing School, a studio in Austin where the band had frequently worked, after the passing of the studio's owner, their longtime friend and producer, George Reiff.
"We're really fortunate to be in a position to have access to a creative workspace like The Finishing School. It's allowing us to take the final step in realizing some greater creative vision. We've laid down about 15 new songs over the past several months, with plans for some of this material to be included on a full length album in 2020, says Jurdi.
thE Core Clapton Live
---
thE Core brings together music industry veterans that are focused on the exploration of the timeless catalog of Eric Clapton. The band features the twin guitars of Clay Fuller (Allgood) & Wayne Healy (Freddy Jones Band) with Chris Queen (Phil Keaggy, Dreams So Real) on piano and B3 organ. Joining the band on backing vocals is Keisha Jackson (Outkast, Erykah Badu.) The band is anchored by the rhythm section of drummer Kevin Leahy (The Bodeans, Sugarland, Shawn Mullins), percussionist Rob Sumowski (Billy Pilgrim, Shawn Mullins, Kevn Kinney), and bassist Bill Taylor (The Bitteroots).
Clay Fuller – guitar, vocals
Before becoming part of thE Core, Clay Fuller played lead guitar for Athens Georgia's, Allgood. In the late 1980s through mid-1990s Allgood delivered its twin-guitar, blues-based punch around the country while making three records for A&M Records. Allgood was a fixture on the then-emerging jam band scene, playing dozens of shows with Widespread Panic, Blues Traveler, and Col. Bruce Hampton and ARU — including the 1993 H.O.R.D.E. tour.
Wayne Healy – vocals, guitar
Wayne Healy is the vocalist and co-lead guitarist for thE Core. Wayne was a founding member/guitarist/vocalist for Freddy Jones Band. He wrote two number one AAA singles, "In A Daydream" and "Take The Time." While with Freddy Jones Band, the band released 5 major label records with Capricorn Records and performed over two hundred shows a year for over six years touring with The Allman Brothers Band, Widespread Panic, Dave Matthews Band and was prominent on the HORDE tour in the 90's.
Keisha Jackson – vocals
Born the daughter of sassy, legendary soulstress Millie Jackson, Keisha began singing professionally at age 15 as a background vocalist for her mother. She later went on to record 2 albums with Sony Records. Keisha has contributed vocals on recordings with iconic artists like Aretha Franklin, Toni Braxton, Whitney Houston, Da Brat and others. She has also toured with the likes of Outkast, Erykah Badu, Angie Stone, George Clinton, Faith Evans and Raphael Saadiq.
Kevin Leahy – drums
Originally from New York, Kevin Leahy has spent more than two decades recording and touring with a variety of Americana and roots rock artists. He played drums on Shawn Mullins' 1998 multi-platinum and Grammy-nominated recording Soul's Core (Columbia Records), the BoDeans' 2004 release Resolution (Rounder Records), John Driskell Hopkins & Atlanta Pops Orchestra's 2015 collaboration In The Spirit: A Celebration of the Holidays, and various other recording projects with artists such as Ellis Paul, Tift Merritt, Chuck Brodsky, Evan McHugh, Coy Bowles & The Fellowship, Eliot Bronson, Tyler Reeve, Corey Smith and Beth Wood.
Kevin has also toured extensively with the BoDeans, Billy Pilgrim, The Jennifer Nettles Band and Geoff Achison, as well as Sugarland, Aslyn, Bloodkin, Ted Russell Kamp, Michelle Shocked, Art "Buddy" Edwards and John Austin. Currently residing in Atlanta, he regularly performs and records drums, timpani, mallet instruments and percussion in a number of settings. Kevin studied at the Manhattan School of Music pre-college program, and he is a graduate of the Indiana University School of Music, where he was a student of Kenny Aronoff.
Chris Queen – piano, organ, vocals
thE Core's keyboard world is driven by Chris Queen who is a Hammond B3 player and Jazz Pianist who currently performs with Glass Harp, which features guitar virtuoso Phil Keaggy. Chris also spent 10 years touring with the funk project Mr. Tibbs, which included Ted Pecchio (Doyle Bramhall II, Susan Tedeschi) and a host of other notable players. The group played alongside groups from Parliament, Bernie Worrell, and the Bootsy Collins managed group, SHAG. In addition, Chris has toured and performed with a wide variety of artists including Murray Attaway, Dreams So Real, Jackson Browne, Spencer Davis, and many others.
Rob Sumowski – percussion, vocals
Rob spent the 1990s as a percussionist touring with Gypsy Train, Shawn Mullins, Kevn Kinney (Drivin'n'Cryin'), Billy Pilgrim, Kristian Bush (Sugarland), Matthew Kahler, members of the John Mayer and Dave Matthews Bands, Moses Mo (Mother's Finest), and Caroline Aiken while based on the Atlanta and Macon club scenes. He performed at clubs such as CBGB's in New York City and has shared the stage with Wilco, the Allman Brothers Band, Van Halen, Marshall Tucker, Mary Chapin-Carpenter, Indigo Girls, Chuck Leavell, Jump Little Children, The Byrds, Memory Dean, Cake, the Steve Miller Band, Edwin McCain, Gov't. Mule, Chet Atkins, Derek Trucks, and Cab Calloway.
Album credits span over 40 CDs, four of which include Columbia Records releases with Shawn Mullins, where Rob appeared on CD alongside Elton John, Shelby Lynne, and Shawn Colvin. As a songwriter, Rob penned the 1996 Gypsy Train album On a Wing and a Prayer as well as songs on the 1995 album Hayloft Nightmare, produced by Ron Blair of Tom Petty & the Heartbreakers.
Bill Taylor – bass, vocals
Bill Taylor is a 30-year veteran of the Georgia music scene, playing hundreds of shows and producing 6 albums over the last decade in the Decatur-based, The Bitteroots. Bill's major influences come from the "jam-band" genre and he uses this influence to bring elements of improvisation to his playing. Bill holds Endorsed Artist status with both MTD Kingston Basses (Michael Tobias Design) and Bartolini Pickups & Electronics.
---
---