Drivin N Cryin
---
Formed in Atlanta in 1986, the hard-rocking, Southern roots music-steeped Drivin' n' Cryin' have reigned supreme in the Southern United States throughout their history.
"Crunching hard rock is the drivin part, brittle countryish balladry the cryin, with the two linked by a heavy dose of Led Zeppelinphilia. If Paul Westerberg had grown up worshipping Angus Young instead of Alex Chilton, the Replacements might have sounded something like this Atlanta Band." Rolling Stones Magazine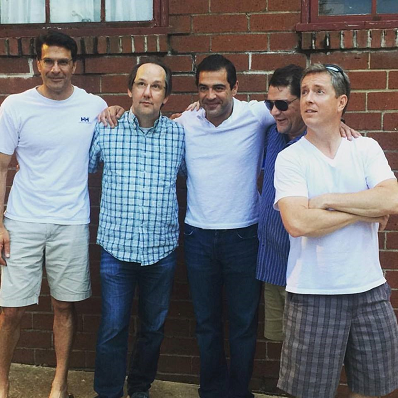 Connector 3
---
Roads go places, but with music for the ride, a road can take us to another time. CONNECTOR 3 is a new band (named for a road) that brings back the era when Dalton natives Mike Sain and Clay Fuller first oozed their way out of a local basement to start a musical journey that is still rolling more than 30 years later. CONNECTOR 3 packs raw, authentic blues-driven rock versions songs from the early days of classic rock radio that inspired a generation of musicians.
Mike (bass, vocals, in that order) and Clay (guitar) logged most of their miles in Athens-based Allgood Music Company which was a fixture on the emerging jam band scene of the early 1990s. Allgood played roughly 200 shows a year from 1988-95 and played numerous dates with bands like Phish, Blues Traveler, Widespread Panic and Gov't Mule before those guys became rock stars, and while Mike and Clay still had hopes of joining them. Allgood brought its own high energy style to the 1993 H.O.R.D.E. Tour, and made four records including three for A&M Records. Along the way, Allgood rocked crowds from zero (literally) to 25,000.
Few bands are so selective that they only resurface in a single, very special city on one occasion each year, but that's exactly what CONNECTOR 3 will do in 2017 at the Second Annual Friendship House Music Festival. Joining Mike and Clay to round out CONNECTOR 3 again will be long-time Allgood road manager and fellow Dalton native Brian Bulger on guitar and drummer Patrick Sain, who previously played with Bulger in the Penetrators. Look for special guests, including old friends and new ones. In a nod to fading memories and ever-shortening attention spans, C3 delivers new arrangements of familiar songs with twists and deconstruction not seen in these parts since Sherman's neckties littered the Western & Atlantic Railroad. DeSoto crisscrossed the southeast centuries ago in a futile search for the fountain of youth; CONNECTOR 3 delivers a swig of that elusive elixir to Dalton this summer.
Julia Cole
---
Nashville recording artist, JULIA COLE, has created fresh dance music true to her Texas roots. Julia Cole combines acoustic, country, and electric patterns with compelling beats to create her signature CDM (Country Dance Music) sound. Her new debut single, "#GetAwesome" is a dance track sure to get you on your feet and singing along. With her sound hailed as COUNTRY WITH A KICK, this rising star signed with BMI, CAA, Holler Music Publishing, and is managed by Martingale Entertainment.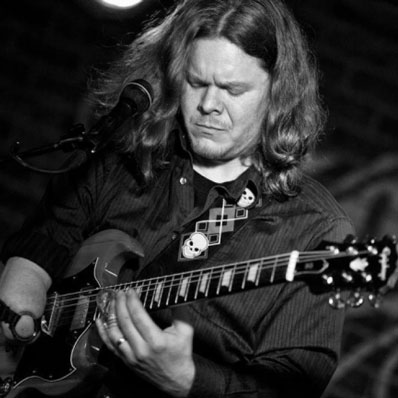 Lefty Williams
---
Lefty Williams has established a respected and endearing reputation as a great rock guitarist and songwriter through the age-old adage of building an audience one fan at a time. Over the last decade, this legion of supporters has grown exponentially with purity. His songs have real depth and power. They are more than just catchy pop numbers that speak to the heart about issues of life and the experiences we all share in the passage of life. His playing is reminiscent of Jimmy Page, Dickey Betts and Eric Johnson, while at the same time frequently receiving comparison to the great lineage of Georgia reared guitarists that include Robert Cray and Duane Allman. With the release of ALL IN, and a new relationship with Tree Leaf Music, his future continues to thrive.
The Bitteroots
---
The Bitteroots are an Atlanta/Decatur-based original jam-rock band founded in 2008. Fronted by female vocalist Laura Dees, the band has a sound that's been called a "unique brand of soulful rock." The Bitteroots' groove-oriented approach to rock n roll has drawn comparisons to the Tedeschi-Trucks Band, Melissa Etheridge and Janis Joplin. From pop melodies to extended jams, The Bitteroots' sets run the gamut with something for everybody.
Along with Dees, an accomplished songwriter and powerful singer who joined the band in 2010, The Bitteroots also include founding members Bill Taylor on bass and Mike Davis on drums. Guitarist Kyle Bryant joined The Bitteroots in 2013 and saxophonist Derron Nuhfer became an official member in September 2014.
Sneary Family Band
---
Hailing from both side of the Georgia/Tennessee state line, the Sneary Family Band brings a close-knit, southern charm to a range of covers spanning several genres, from classic rock to bluegrass and soul to modern hits. While only recently forming a formal band, members Lauren, Emerson, Jim and Kevin have been playing together at family gatherings on whatever instruments were at hand for as long as they can remember – which for brothers Jim and Kevin, means more than fifty years! Switching between guitar and percussion, Jim's kids, Lauren and Emerson, carry the vocals of the group, with harmonies intensified by their similar tone of voice – a sibling speciality! Jim alternates between keyboard and percussion, while Kevin, the veteran performer of the group, keeps everyone together on electric bass. The entire family has music in their bones, and it gives the band a sense of unity and purpose that really makes you feel something and keeps you coming back.